Paradigm opposes racism and discrimination in any form and stands with the Black community in the struggle against systemic racial injustices.
We are committed to learning and reflection, advocacy for change, and supporting company and individual action.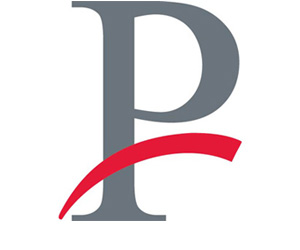 Paradigm Properties
As a full service real estate company, we provide clients with a comprehensive expandable suite of services that includes asset management, property management, leasing management, and development.
Tenant-Client Log In
Paradigm Capital Advisors
A real estate investment management firm specializing in the acquisition, development, financing, renovation, repositioning, asset management, and disposition of institutional grade commercial properties in select markets.
Paradigm Properties Regional Offices
Paradigm Properties service-driven client focused property management is now headquarters in Boston, MA with two regional office locations in Columbus and Hartford metro areas.
Contact Us
---
---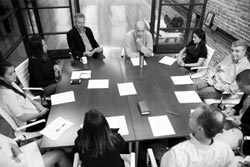 Headquartered in the heart of Downtown Boston, Paradigm Properties, LLC is a Massachusetts Limited Liability Company established to own and operate commerical property. The Company seeks to become a leading provider of productive office environments in selected geographic areas serving selected segments of the user market. Paradigm believes that developing, as the investment vehicle, a fully integrated operating company with a targeted strategy, superior management techniques, and an ethic of customer focus will enable the Company to deliver strong performance for investors.
Boston Office (Headquarters)
93 Summer Street, 2nd Floor
Boston, MA 02110
Phone: 617-451-9800
Fax: 617-451-1144
Email: info@paradigmprop.com
---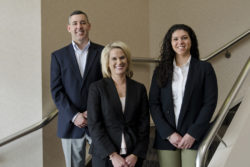 Paradigm Properties of Ohio, LLC, a subsidiary of Paradigm Properties has specialized in service-driven client focused property management since 1998. Managing over one million square feet of office space the Columbus Metro area, each of our office parks is staffed with experienced building technicians, affording a rapid response to the needs of our clients.
Ohio Office
2600 Corporate Exchange Dr., Suite 175
Columbus, Ohio 43231
Phone: 614-882-4142
Fax: 614-523-3342
Email: info@paradigmprop.com
---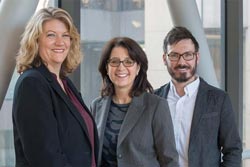 The CityPlace I Management Team utilizes 40+ years of combined real estate experience and is cross-trained on all property management functions at Cityplace I. The team continues to develop innovative and non-traditional approaches to property management in an effort to understand our client needs and provide superior client satisfaction, and enhance their operational productivity. The Team consists of the following key members: Cynthia Huveldt (VP-Regional Manager), Jennifer Mendenhall (Property Manager), and Michael Batista (Assistant Property Manager).
Connecticut Office
United Healthcare Center at CityPlace I
185 Asylum Street
Hartford, CT 06103
Phone: 860-275-6666
Fax: 860-275-6655
Email: info@paradigmprop.com