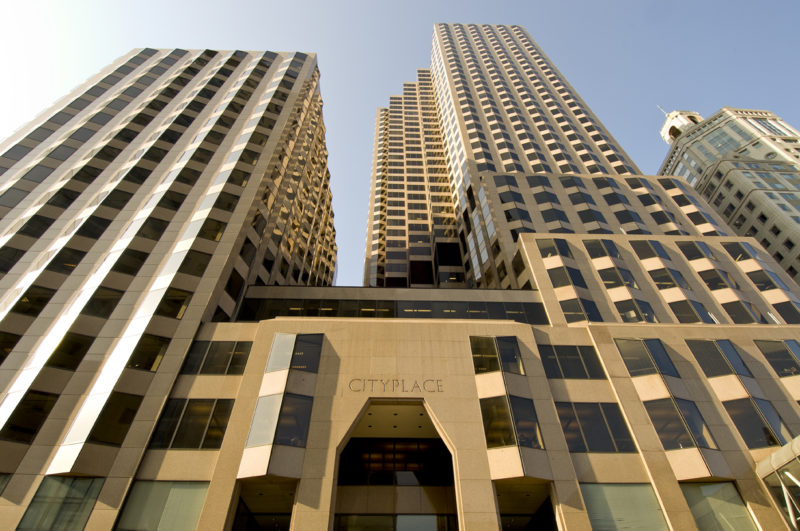 UnitedHealthcare at CityPlace
185 Asylum Road
Hartford, CT
Acquired: September 10, 2015
Building Information: UnitedHealthcare Center at CityPlace is a premier office building that contains 884,669 rentable square feet. As the tallest building in Connecticut at 38 stories, CityPlace enjoys an exceptional occupancy history with a roster of prestigious national and local firms.
Investment Rationale:
Maintain the building's position in the marketplace as the best office building in Hartford.
Implement Paradigm's client-centric management approach.
93 Summer Street
Boston, MA
Acquired: June 17, 2015
Building Information: A 25,000 square foot Class B office building in a premier location steps from the MBTA Red Line in downtown Boston, MA.  The property, which formerly served as the headquarters of Year Up, is comprised of two ground level retail suites with four 5,000 SF office floors above.
Investment Rationale:
Re-lease the building to full-floor tenants (5,000 SF).
Value-add positioning to transform the building with efficient floor plans featuring 'character' space.
Desirable Downtown Boston address near MBTA Red Line.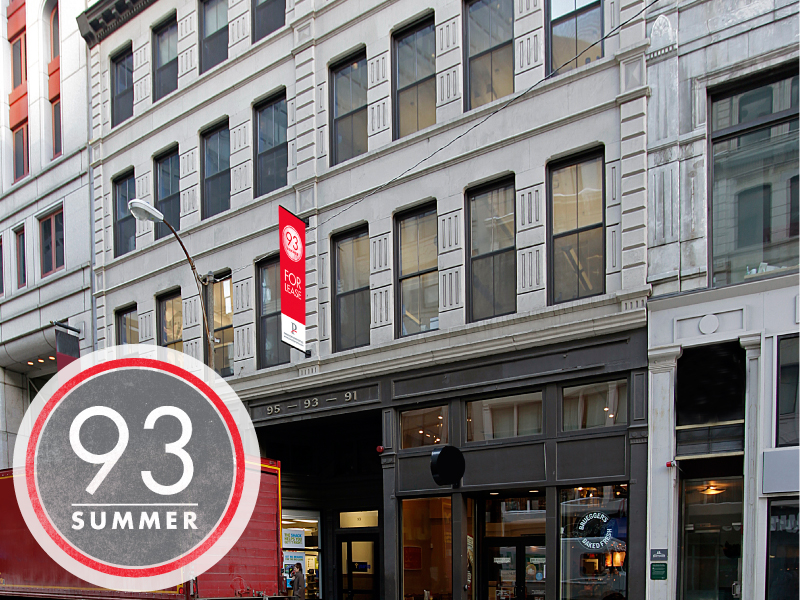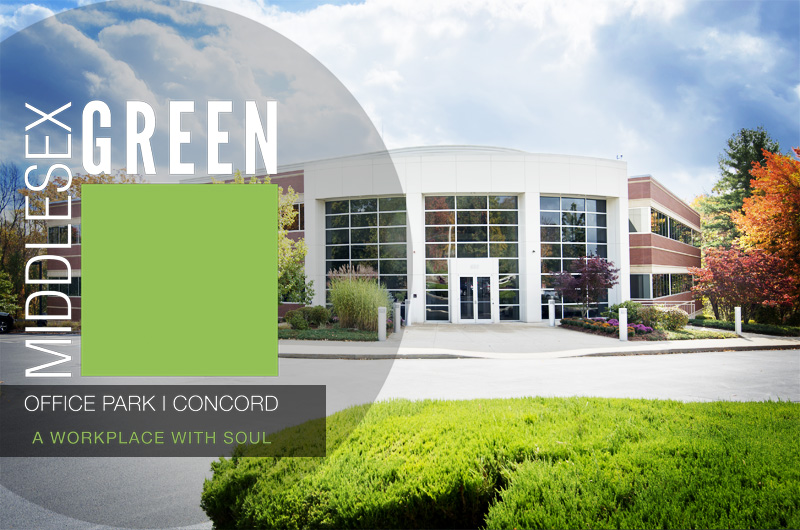 Middlesex Green
Concord, MA
Acquired: July 17, 2014
Building Information: The office park consists of five buildings that total roughly 300,000 square feet on 30.4 acres of land.  Middlesex Green is located right off Route 128/I-95 between Burlington and Waltham.
Investment Rationale:
Middlesex Green will offer companies functional space in a beautiful, natural setting with close access to Route 128/I-95.
The park will undergo major physical and amenities updating to appeal to companies that seek a strong value for their rent expenditure yet desire an office environment that meets the demands of a changing workforce.
The size and layout of the buildings provides the flexibility required to appeal to both large and small tenants.
The park provides companies in need of 50,000 square feet or more with the opportunity to lease or own their own building.
Paradigm will significantly improve the common facilities in the park, including the restaurant and fitness area, and upgrade the lobbies and atrium spaces.
The natural appeal of the site will be enhanced through the introduction of a range of outdoor amenities.
Acquired: November 15, 2013
Building Information: Currently, the 77,245 SF Class C office building in the heart of downtown Boston is under renovation with space available Fall 2014.
Investment Rationale:
Re-lease the building in stages, beginning in August 2014, to full-floor tenants (6,700sf).
Value-add positioning to transform the building from a Class C to a Class B+ building with functional floor plans and desirable office space featuring 'character' space.
Downtown Boston address near the MBTA Red Line offers a desirable location with lower rents than Cambridge and the Seaport district.
Market largely lacking in quality leasing alternatives for tenants looking for a building and a TI package that enables them to create a well-designed office.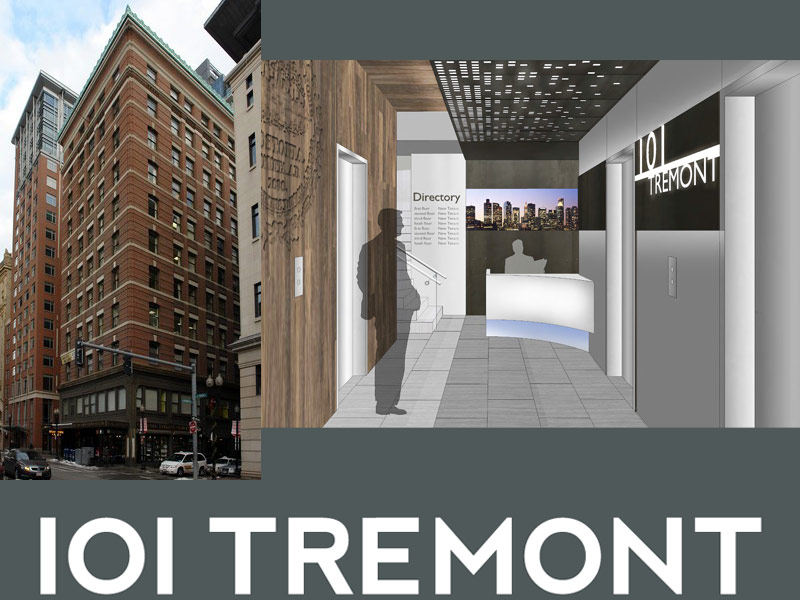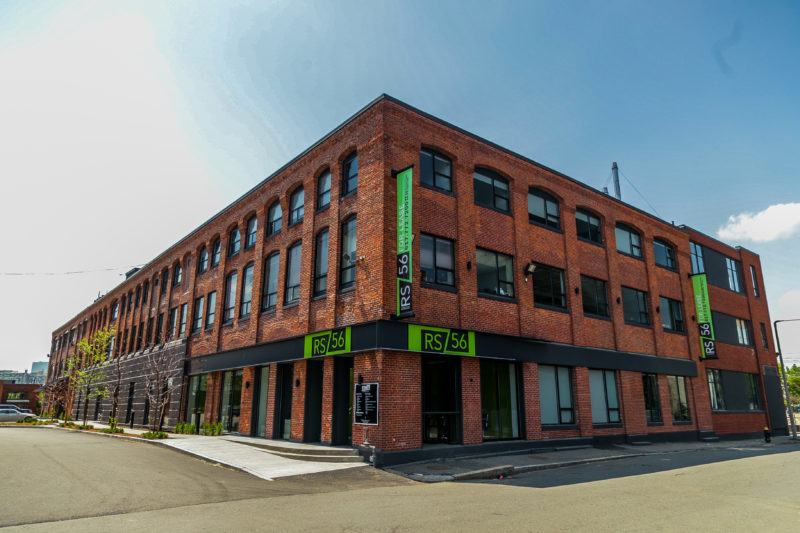 52-56 Roland Street (RS56)
Charlestown, MA
Acquired: December 12, 2013
Building Information: Three building, multi-tenant Class B office/flex property containing approximately 151,474 square feet of net rentable area on a 4.476 acre parcel of land.
Investment Rationale:
Reposition the buildings into attractive Class B "character" space and re-introduce them to the market.
Lease the vacant space at rates substantially below similar space in the adjacent submarkets.
260 Charles Street
Waltham, MA
Acquired: July 11, 2012
Building Information: Four story office building contains 51,556 square feet and is located near Route 128/ Mass Pike interchange and is two blocks from the Main Street retail center of Waltham.
Investment Rationale:
The Route 128/I-95 office market contains 23.7 million square feet of office space.
Overall vacancy factor of 18.5% and a direct vacancy factor of 15.2% is declining.
Brick and beam design of the building offers unique space in this submarket.
Refreshing the building's interior functionality and appearance along with improved property management will position 260 Charles Street for increased occupancy and rent growth as market demand improves and occupancy levels tighten.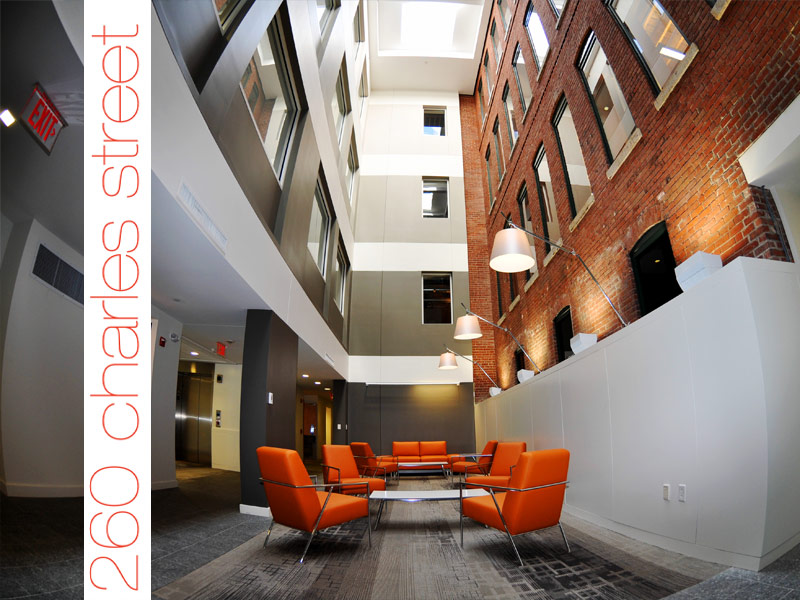 Other Current Properties
Properties we currently own, manage, or are in the process of developing:
Massachusetts
480 Pleasant Street
Watertown, MA
313 Congress Street
Boston, MA
330 Congress Street
Boston, MA
343 Congress Street
Boston, MA
300 A Street
Boston, MA
22 Boston Wharf Road
Boston, MA
12 Farnsworth Street
Boston, MA
Necco Garage
Boston, MA
Farnsworth Garage
Boston, MA
11 Sleeper Street
Boston, MA
25 West Street
Boston, MA
25 Computer Drive
Haverhill, MA
20 Computer Drive
Haverhill, MA
8 Seafood Way
Boston, MA
287 Columbus Avenue
Boston, MA
200 Baker Avenue
Concord, MA
176 South Washington Street
Norton, MA
1100 Massachusetts Avenue
Cambridge, MA
190 Mechanic Street
Bellingham, MA
Ohio
2500 Corporate Exchange Drive
Columbus, OH
2550 Corporate Exchange Drive
Columbus, OH
2600 Corporate Exchange Drive
Columbus, OH
Jerry Hammond Center
1111 East Broad Street
Columbus, OH
Municipal Court Building
375 North High Street
Columbus, Ohio
Northwoods I
7965 North High Street
Columbus, OH
400 Metro Place North
Dublin, OH
Hondros College
4140 Executive Parkways
Westerville, OH
250 Old Wilson Bridge Road
Worthington, OH
300 West Wilson Bridge Road
Worthington, OH
400 West Wilson Bridge Road
Worthington, OH
450 West Wilson Bridge Road
Worthington, OH
500 West Wilson Bridge Road
Worthington, OH
130 East Wilson Bridge Road
Worthington, OH
150 East Wilson Bridge Road
Worthington, OH
250 East Wilson Bridge Road
Worthington, OH
5025 Bradenton Avenue
Dublin, OH
1100-1250 Hill Road (Retail)
Pickerington, OH
Past Properties
Properties we have previously owned, managed or developed:
Massachusetts
One First Avenue
Peabody, MA
44-48 Third Avenue
Somerville, MA
313 Washington Street
Newton, MA
100 Cambridge Park Drive
Cambridge, MA
1030 Massachusetts Ave
Cambridge, MA
52 Broad Street
Boston, MA
25 First Street
Cambridge, MA
138 River Rd
Andover, MA
1001 Commonwealth Avenue
Boston, MA
40 Court Street
Boston, MA
99 Summer Street
Boston, MA
263 Summer Street
Boston, MA
274 Franklin Street
Boston, MA
711 Atlantic Avenue
Boston, MA
45 Bromfield Street
Boston, MA
31 Milk Street
Boston, MA
195 State Street
Boston, MA
18 Tremont Street
Boston, MA
The Exeter Street Theater
26 Exeter Street
Boston, MA
67 Brimmer Street
Boston, MA
The Mallory Building
774 Albany Street
Boston, MA
521 East Seventh Street
Boston, MA
245 Bent Street
Cambridge, MA
125 Cambridge Park Drive
Cambridge, MA
150 Cambridge Park Drive
Cambridge, MA
955 Massachusetts Avenue
Cambridge, MA
11 Mayhew Street
Dorchester, MA
21 Queen Street
Dorchester, MA
959 Concord Street
Framingham, MA
750 Union Street
Franklin, MA
39 Lamartine Street
Jamaica Plain, MA
18 Marbury Terrace
Jamaica Plain, MA
475 Bedford Street
Lexington, MA
212 Elm Street
Somerville, MA
18 Hulbert Street
Roxbury, MA
352 Turnpike Rd
Southborough, MA
110 Shawmut Road
Canton, MA
67 Brimmer Street
Boston, MA
The Mallory Building
774 Albany Street
Boston, MA
521 East Seventh Street
Boston, MA
245 Bent Street
Cambridge, MA
125 Cambridge Park Drive
Cambridge, MA
150 Cambridge Park Drive
Cambridge, MA
955 Massachusetts Avenue
Cambridge, MA
11 Mayhew Street
Dorchester, MA
21 Queen Street
Dorchester, MA
959 Concord Street
Framingham, MA
750 Union Street
Franklin, MA
39 Lamartine Street
Jamaica Plain, MA
18 Marbury Terrace
Jamaica Plain, MA
475 Bedford Street
Lexington, MA
212 Elm Street
Somerville, MA
18 Hulbert Street
Roxbury, MA
352 Turnpike Rd
Southborough, MA
101 Walnut Street
Watertown, MA
Neponset Valley Technical Park
480 Neponset Street
Canton, MA
299-300 Ballardvale
Wilmington, MA
89 South Street
Boston, MA
Connecticut
Woodbridge Corporate Center
Woodbridge, CT
Michigan
13700 Oakland Avenue
Highland Park, MI
350 Victor Avenue
Highland Park, MI
14061 Lappin Avenue
Detroit, MI
Greater Philadelphia
Moorestown Industrial Portfolio
540/550/600 Glen Road
Moorestown, NJ
3445 and 3535 South Front Street
Philadelphia, PA
New Hampshire
40 Continental Boulevard
Merrimack, NH
Ohio
350 West Wilson Bridge Road
Worthington, OH
3700 Parkway Lane
Hilliard, OH
3660-3670 Parkway Lane
Hilliard, OH
1550 Old Henderson Road
Columbus, OH
1880 McKenzie
Columbus, OH
1840 McKenzie
Columbus, OH
4621 Reed Road
Columbus, OH
500 South Bailey Road
North Jackson, OH